SPONSOR A PROJECT
Sponsor a project to light the spark of imagination and hope. The World Genesis foundation is a volunteer-based organization. We need and welcome any support of all individuals and organizations to create new opportunities for youth and to help them lead the lives they value.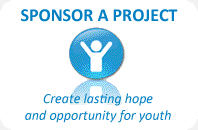 Sponsoring a project is a great way to create hope. Our projects are all designed to provide youth with long-term leadership development training, learning opportunities, and lasting benefits in their lives. There are many specific program sponsorship opportunities for projects in international understanding, social work, education, the arts, cultural awareness, the humanities, leadership development and the social and natural sciences.
The following is a list of urgent projects for which we currently need and are actively seeking sponsors. Please click on the read more link for more detailed information about any of the projects.

Earth-Rover Robotics Competition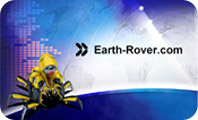 Creating new robotics education opportunities for youth
This international robotics education and design competition will be held in Kishinev in the Republic of Moldova. It will be coordinated by university professors and involve high school and university student teams from countries throughout the region. Youth will learn and apply skills in robotics, computer science, mechanical and electrical engineering. They will also develop valuable life skills and experience in planning, development, teamwork and leadership.

Science & Technology Magazine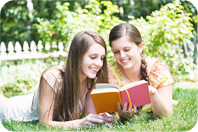 Delivering science education to youth in rural communities
This project will deliver a science and technology news magazine to youth in rural communitieis in Romania and the Republic of Moldova. After 40 years the publication recently stopped due to lack of funding, leaving youth in these communities without an alternative source for this information. The project will restart the publication and delivery to more thant 10,000 youth in these communities, 3 to 4 times per year. Youth of all ages will have access to information stimulating their inspiration and imagination.

Atlantykron Summer Academy of Learning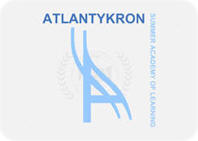 Offering a life-changing educational experience for youth
This advanced learning academy will be held in a unique nature setting near the city and ancient Roman ruins of Capidava in Romania. It will include participation by students, teachers and distinguished guests from around the world. The project is managed by the World Genesis Foundation under the auspices of UNESCO and provides an opportunity for youth to live and learn with experts in the fields of science, music, communications, art, sports and culture.

Art Education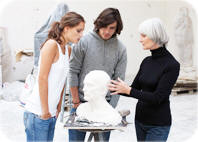 Providing needed artistic tools and education to youth
This art education program, to be held in Romania, will teach youth many artistic techniques spanning from basic art fundamentals to advanced applications. It will be coordinated by an international team of art instructors and involve high schools and university students from the region and around the world. Youth will be provided the opportunity to learn technique and use artistic materials to expand their understanding, ideas, imagination, perception and creative expression skills in the field of art.

Music Education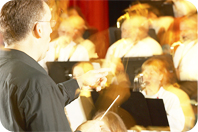 Creating an international effort in music study and expression
This multi-faceted music education program will be held near the city and ancient Roman ruins of Capidava in Romania. It will be coordinated by an international team of experts and instructors in the field of music for high school and university students from the region and around the world. Youth will be provided with the tools and instruction to learn about music fundamentals, theory, composition, performance and music across cultures.

JumpStart Project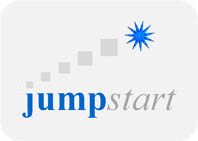 Supporting the "JumpStart" of young not-for-profit foundations
The JumpStart Program offers professional internet solutions for qualified not-for-profit organizations, saving them time and money while helping them more effectively accomplish their goals and objectives. It is coordinated by the World Genesis Foundation and benefits qualified not-for-profits organizations on a global basis. Participating organizations receive a wide range of services including internet domain registration, website design, website hosting, email services, search engine optimization, image design, consulting and more.

Educational Program Support
Providing critically needed educational support materials
This project helps deliver critical infrastructure and logistic support necessary for the success of many educational projects coordinated by the World Genesis Foundation throughtout the world. Materials provided under this program are used on an ongoing basis to support multiple educationl projects for youth, including those listed above.
Make A Donation
Donations Create Hope from Hopelessness
Our charter creates opportunities for youth where opportunities are limited or simply do not exist. Every donation literally creates hope where hope did not exist before.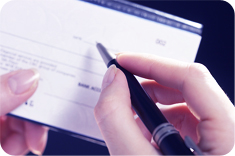 The World Genesis Foundation applies 100% of all donations to youth projects.
Donations are never used for administrative purposes. In addition to 100% application we ensure 90% of all donations go to direct benefit of youth, 10% higher than most foundations and charities in the world today.
There are many ways to donate. Please click on the links below to learn more.
Please contact us anytime if you have questions or suggestions about donations.